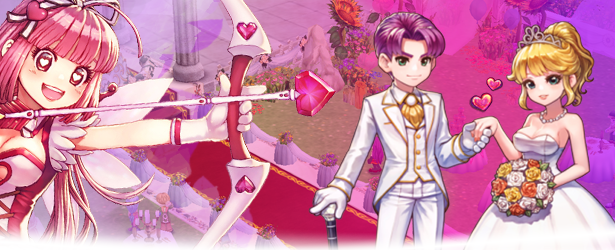 The Valentine's  event will begin on February 10 and end on February 21.
It's Valentine's Day, love flourishes in Eastmile, and the Princess of Cupids has no one to love her, so tired of making others enjoy the power of love, she comes to Eastmile to cause problems and heartbreak, so Benito Butler , which is in the lower area of Port Alveus Plaza, allows us to access the Cupid Princess Raid path.
Face off against Cupid Princess in the Wedding Pavilion, and help her sister so that Princess Cupid does not monopolize all the power of love and win fantastic prizes while you manage to spend these days with the person you love.
During the event the "Wedding" blessing instead of 5%, will give 10% experience increase to players who are married in a group.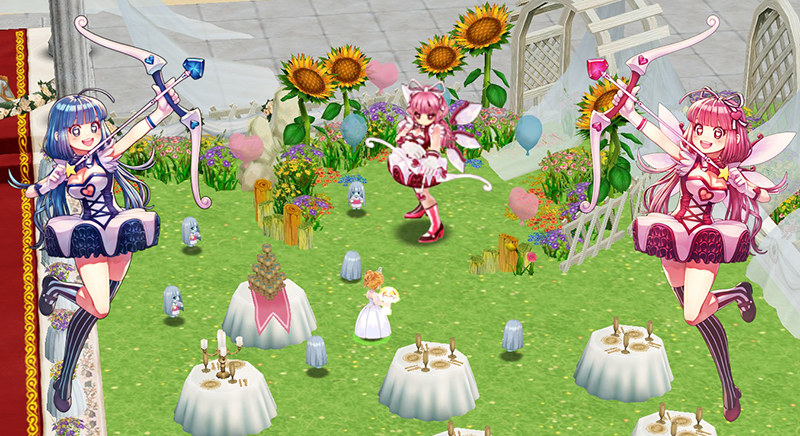 CUPID PRINCESS RAID 

In this event we will have the Princess Cui Raid, the glacial princess:
The Raid Seal can be obtained by killing monsters in any general area of the game
The raid will consist of defeating Princess Cupid.
The raid can be 15 people.
Princess Cupid has a special ability that will summon 4 flowers on the map that will have to be defeated in order to continue hitting the Princess.
The Princess will summon ghosts in love with percentage damage that must be defeated in order to avoid the death of our teammates.
The damage and the life of the Boss will be percentage.
At the end you will also receive [ Cupid's Heart (event) x1 ] that you can use to craft rewards by talking to Romeo.
The [
Cupid Princess Seal (Event)] will be required to open the raid and also to join it. In this raid, you can get [
Raid Box: Cupid Princess] 


  SECONDARY M ISION 

Additionally, we can carry out a secondary mission that can be accepted on the Path to the Wedding Pavilion (accessed from the upper left of EastVille) by talking to Juliet , from which we can obtain excellent special rewards:

  DAILY MISSIONS 

Complete event missions daily by speaking to Juliet and Romeo, found on the Path to the Wedding Pavilion, accessed from the upper left of EastVille.
Juliet's Daily Missions:
Romeo Daily Missions:



  MANUFACTURING  

Two crafts of some of the best Raid prizes are also available from the NPC Romeo for those who after many attempts have not been lucky enough to get them from the Raid chests.