Hello Eastmile players,

The following offers will be available at Eastmall from today until the Valentine's event ends on 02/21!
 Wedding Box
The Wedding Box has a 20% discount on its price in EC
Get married and celebrate Valentine's Day every day!
When you get married, both spouses receive [Wedding

] while in a group.
- Combat experience increases by 5% (10% during Valentine's Day event)

You can also use wings of friendship unlimitedly with your spouse as long as it is on a general map

Objetos en el paquete:

Cupid Arrow x1
Wedding Hairstyle (for men and women 7 days) x2

Wedding Clothes (for men and women 7 days) x2

Double Fireworks x10

Fountain Firework (Yellow) x10

Heart Firework (Red) x10
---

 Wedding Costume Specialist Skin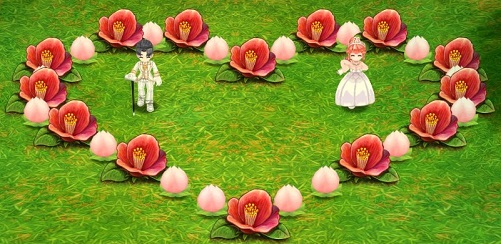 You can get a special Wedding Specialist card skin to make your SP visually look like Romeo or Juliet for 1000 EC.
Note: This item is not tradable.

Your Eastmile Team