Easter pack
In this Easter package we will find a set of objects and pet that will stay with us in our battles. What are you waiting for to get the pack of the Adorable Fluffy Bally, among other things?
You can get this Easter Pack package for 2000 Eastcoins in our Eastmall store.
* Below is all the information about the items that make up the pack.

Pet: Fluffy Bally
Fluffy Bally's Blessing: All attacks increased by 10% and Reputation received increased by 10%.

On attack: Chance of causing the effect with 8% [ Charm].
[ Charm] 

Duration 12 seconds
Negative magic effect (level 4)




Defense level decreases by 4.

Morale level decreases by (Lvl / 2).
 On Defense: Has a 40% chance to reduce the damage of all attacks by 80%.
Awww ..: Summon 4 baby fluffy bally.
Title: How cute!
 How cute!




Maximum HP level increases 2000

During defense, there is a 3% chance to inflict:

[ Spellbound]

Duration 8 seconds
Negative magic effect (level 4)




All attacks are reduced by 10%
Vehicle: Rodeo Bull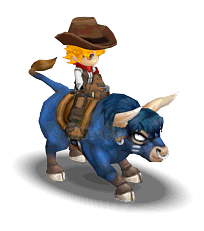 Speed: 21
Speed in Meadows and Forests: 23
With speedbooster:

Speed: +3
Duration 5 seconds
Remove all negative effects below level 4
When the effect ends, there is a 100% chance of:

[ Raging Bull]
Duration 20 seconds
[  Red Flag]

Duration 5 seconds

Block 3 negative effects below level 4.
Every 2 seconds restores (Lvl * 13) HP.
Movement speed is increased by 2.
Easter Bunny Party Set
Easter Bunny Party Hat

All attacks increase by 5%
Experience gain increase by 5%
Recovery item effectiveness increased by 20%
  Easter Bunny Party Costume

Reputation received increases by 10%
Movement speed increases by 1
Your Eastmile team